Furnishing
Home Furniture that You Must Have
|
August 22, 2021
If you are renovating your house or planning to buy a new home, the first and important thing that you need is furniture. Decorating and redecorating a house needs planning and execution to make your house feel like home. Filling your home with the right kind of furniture is the first step. Although buying furniture in a given budget can sometimes be challenging, planning and making a list of some essential and must-have furniture items for your home can make it a bit easier for you. Fairdeal Furniture suggests some must-have furniture items that are necessary for every home.
Comfortable mattress
A comfortable mattress is all you need in your bed. A sound and restful sleep is essential for your health and also improves your mood after a long tiring day. Thus, buying a comfortable mattress is always on the top of the list. However, there is an abundance of options to choose from when it comes to frames, mattresses, and fixings. People with back pain issues must go for the mattresses that are specifically designed for such purposes. Although many brands now sell mattresses with a warranty and guarantee, Fairdeal furniture suggests you consult experts before purchasing mattresses for your home.
Couch or sofa
Sofa or couch is extremely important items that you must have at your home. You cannot simply spend all your ay on a bed. Moreover, you must have space in your house where all the family can sit and talk and also entertain guests. Thus, investing in a sofa or couch that suits your space and family is really important. For buying a good sofa, compare the quality, style, and prices of various sofas.
Dining Table
To have a dining table at home means having a place where all the family can set together and have a meal. Although you may be thinking of purchasing a large dining table, Fairdeal Furniture suggests you invest in a functional table. Before buying a table, check the size you need at home so that you can budget accordingly. If you have a small family, but you have guests more than often, you can go for the larger one; otherwise, the smaller one will suffice. A functional dining table can also be helpful if you work from home and require space to work and assist kids at the same time.
Suitable lightening
You can change the look of your house by using the right kind of lightening. You can do so by only choosing the right kind of bulbs only. Rights kind of lightening throughout your home sets a good environment. Traditional yellow lights are outdated these days. Moreover, floor and table lamps are trending these days. Thus, choose the right kind that suits your décor and furniture.
Shelves
Shelves are important in organizing your home. You can have shelves in any room, be it a living room, bedroom, or drawing room. You can organize books, records, decorations, and many other things on shelves. Moreover, if you have plants at your home, you can go for shelves that can house your plants. Many options in terms of size, material, and style are available for shelves. For instance, there are floating and standings shelves, plus you can have wood, glass, or plastic shelves as well.
Dressing Table or Dresser
To organize your clothing and accessories, you need a dresser and dressing table at your home. While choosing a dresser, you must consider your bedroom design. Moreover, your dresser must match the furniture and bed frame in your bedroom. Other factors such as available space and your personal preferences also come in determining the style and size of your dresser.
Bathroom storage
People often get creative when it comes to bathroom storage. Depending on the bathroom size, you can design bathroom storage. Moreover, you can add shelves, drawers, and cupboards for bathroom toiletries and accessories to optimize the already available space.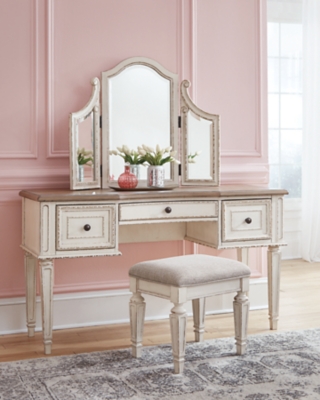 Rugs & Carpets
Rugs and carpets add symmetry to your furniture. You can adjust your furniture around the rug. Moreover, some rugs lighten up the living rooms. While choosing carpets and rugs, consider the color of your furniture. For instance, you can choose multicolor rugs with plan sofas and vice versa. Moreover, always choose quality material as the material you land on will show your aesthetics and impact the overall maintenance of your home.
Conclusion:
Looking for essential home furniture means deciding between what you need and what you want. As you see, choosing and looking for the right kind of home furniture is not a piece of cake. The homeowners have to take lots of consideration before opting for the right kind. For choosing the right home furniture, you have to prioritize your comfort and needs. However, before buying any furniture, you also have to consider your home design and the space available. That being said, your choice of the right furniture depends on your home design, space available, needs, and the kind of guests at your home.